Healthi In The Kitchen Recipe with Chef Allie
Easy Shrimp Stir Fry
My Easy Shrimp Stir Fry is done in less than 15 minutes. Busy and forgot to prep dinner? Forget to thaw something and need a quick delicious dinner? This takes less than 15 minutes from start to finish! The convenience of frozen, prepped and pantry items for the win!
Serves 3 people
Ingredients
| | |
| --- | --- |
| 1 Package | Linguine |
| 0.25 Tsp | Sesame Seeds |
| 12 | Jumbo Raw Shrimp |
| 3 Tbsp | Orange Giner Marinade (G Hughes) |
| 1 Medium | Scallion (Green Onion) |
| 1 Whole | Stir Fry Kit – Ginger Garlic |
Directions
Season your shrimp as you'd like.
In a pan, cook the shrimp just a few minutes on each side. Set aside.
To the same pan, add the stir fry kit; cook until veggies are tender.
Add the hearts of palm pasta; cook until warm all the way through.
Add the sauce packet from the veggie bag; drizzle the marinade over all and add the shrimp back, stirring until everything is coated.
Season with scallions and sesame seeds (optional).
Watch the full video on Instagram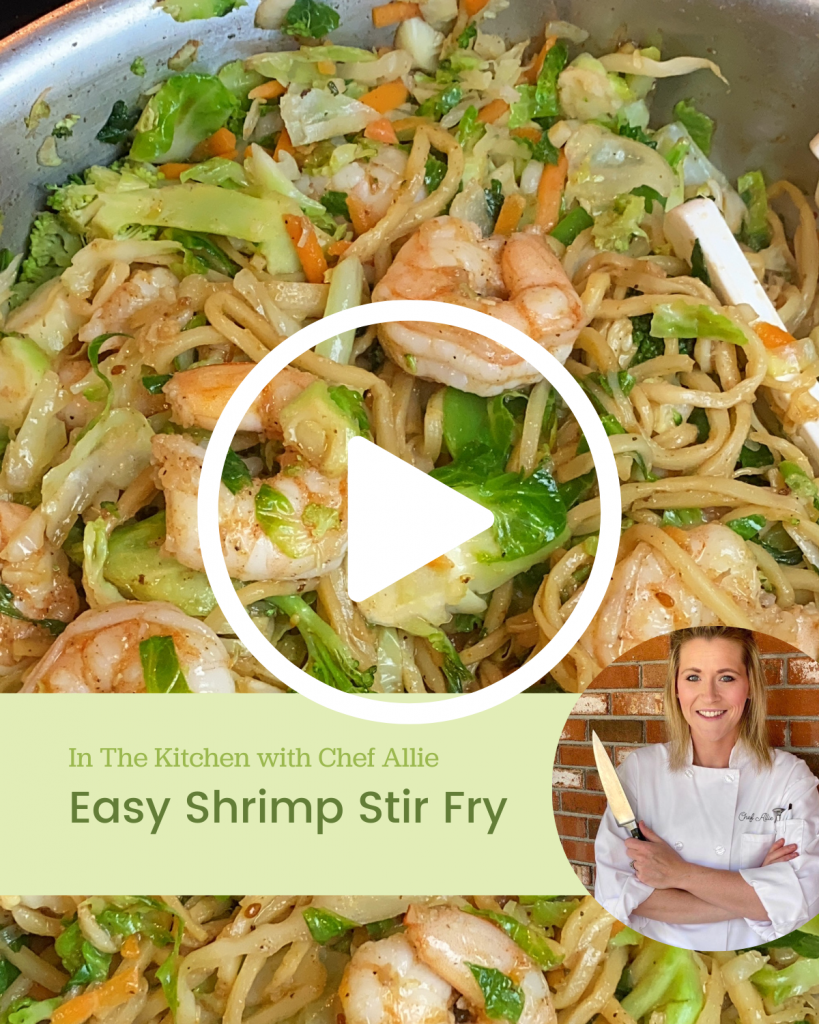 Healthi Weight Loss Plans
Carb Conscious: 3 BITES
Conquer Cravings: 2 BITES
Sugar Smart: 4 BITES
Better Balance: 3 BITES
Calorie Command: 155 Calories
Keeping Keto: 14.6 Net Carbs