Healthi
Restaurant Guide to
Five Guys

OVERVIEW
If you're looking for a quick but made fresh meal, look no further. Five Guys hand preps fresh ingredients every morning. And with literally thousands of ways to customize your burger, you'll get to pick exactly what you want and stay on track!

THIS PLACE IS KNOWN FOR


3 QUICK TIPS FOR EATING HEALTHI AT FIVE GUYS
Stick with the singles
Avoid heavy sauces
Load up on veggie toppings
FRIENDLY MENU ITEM'S AT FIVE GUYS
Five Guys is most famous for their hamburgers, and understandably so! Here, to keep things lighter, it'll be best to stick with a single patty sandwich. Start with a single patty on a bun, and add your favorite toppings like green peppers, mushrooms, and grilled onions. If you like it simple, order a single patty with lettuce and tomatoes.
If you're looking for something lighter, you can also build your own veggie sandwich! (No, it's not a veggie burger.) Start with a bun and add your favorite veggies like green peppers, mushrooms, lettuce, tomatoes and top with a slice of cheese.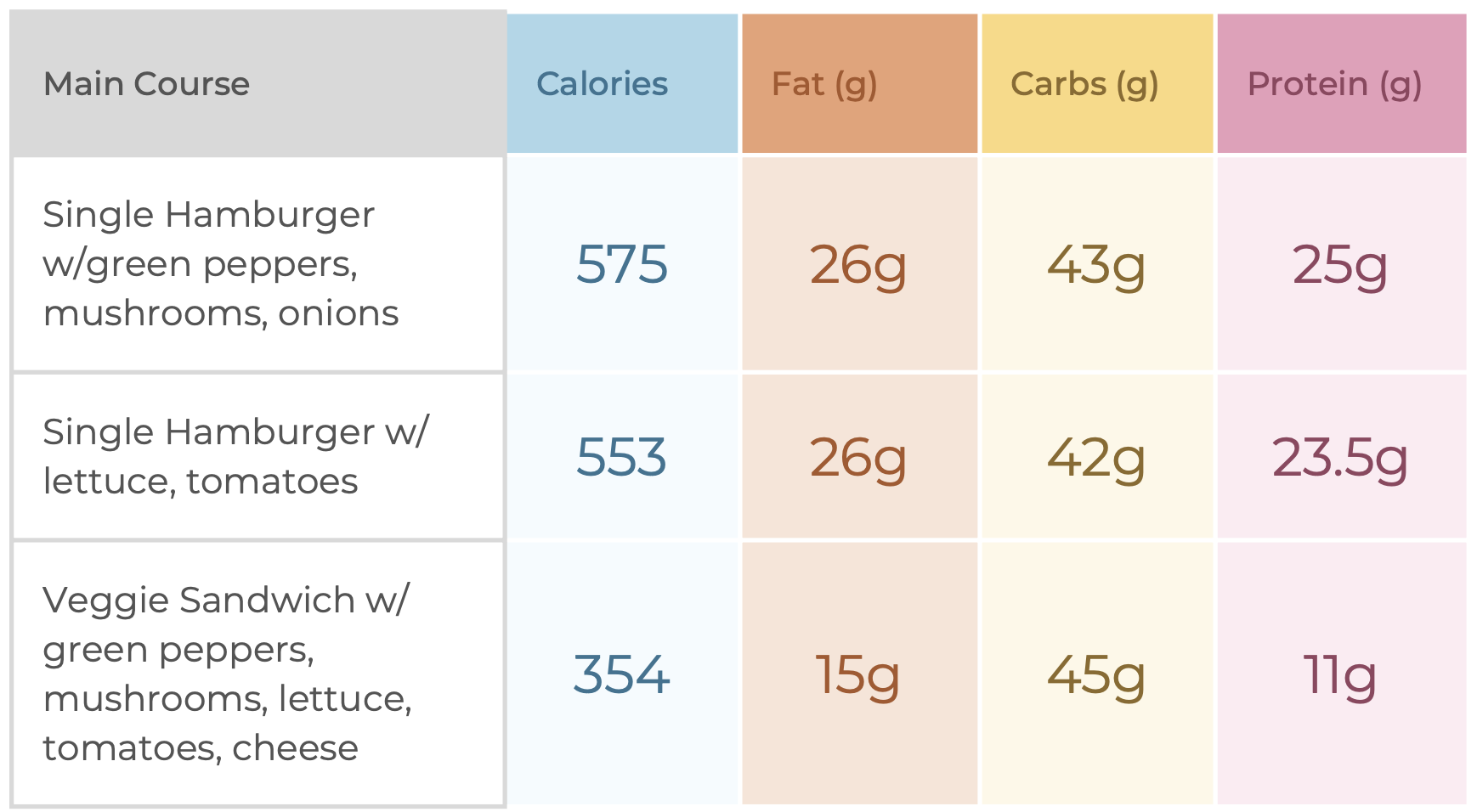 SIDES
The only side option here is fries, go with the "little" size.