Healthi In The Kitchen Recipe with Chef Genie
Wonton Mozzarella Sticks
Air fried mozzarella sticks are the perfect way to enjoy crispy cheesiness without the traditional deep fried breaded stick! I substitute an egg roll wrapper for the breading and air fry instead of deep frying!
Serves 20 People
Ingredients
| | |
| --- | --- |
| 20 | Egg Roll Wraps |
| 1/2 CUP | Marinara |
| 20 STICKS | String Cheese |
Directions
Start by laying down one of the egg roll wrappers and place a string cheese into the center.

Go ahead and tuck the sides in and then roll it over tightly.

Seal the ends shut with a little bit of water.

Spray them with nonstick spray.

Place into the air fryer and bake for 400F for 10 minutes until golden brown (flip half way).

Serve with marinara.
Watch the full video on Instagram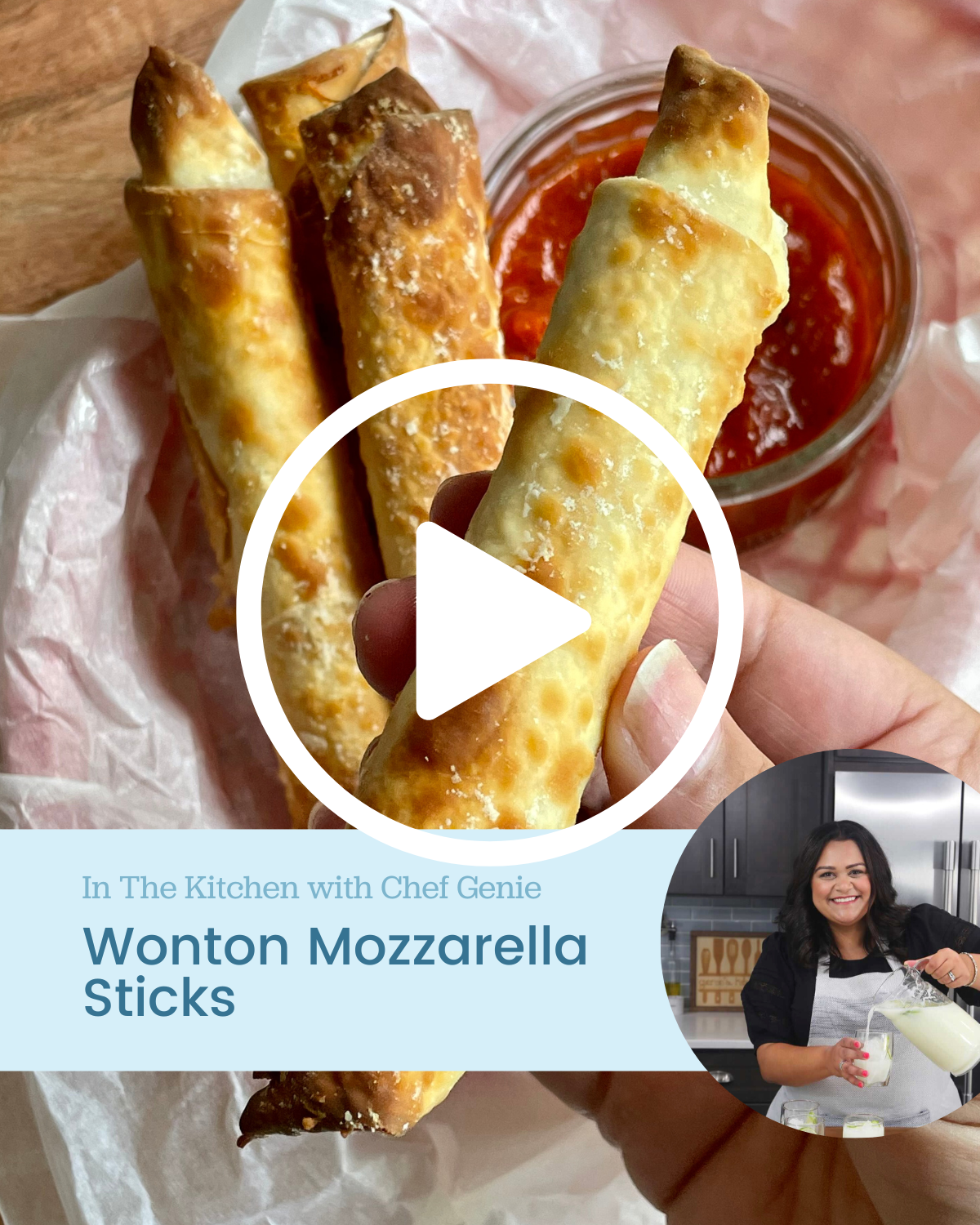 Healthi Weight Loss Plans
Carb Conscious: 4 BITES
Conquer Cravings: 3 BITES
Sugar Smart: 4 BITES
Better Balance: 4 BITES
Calorie Command: 144 Calories
Keeping Keto: 13.5 Net Carbs